Water Restoration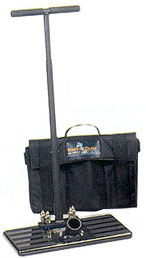 We are IICRC Certified Water Damage Technicians, and adhere to the IICRC Standard and Reference Guide for Professional Water Damage Restoration Volume S500-94.

If you have clean water where you do not want it, in your carpet, walls, or ceiling, we have the technology to remove any amount from a gallon or two, to hundreds of gallons, or thousands of gallons.

If the situation is a flooded carpet, we extract the standing water, and dry the carpet, padding, and floor with special turbo drying fans, axial fans, and dehumidifiers.

We have many different sizes, for different sized jobs.

With our system, we can dry this problem on site, and we usually find that the carpet and padding does not have to be removed. In most cases, the flood is dry in 2 to 3 days. Rarely does it require 4 days.

We are prepared to treat for mildew, mold, and any odors associated with the water intrusion with various systems, depending on what is needed.

If the situation is water from above- such as a burst pipe, or leaking roof, we can dry ceilings and walls with specialized equipment for this purpose. In most cases, the ceilings, walls, carpets, padding, and floors are saved, and do not need further treatment.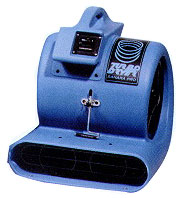 It is important to have us out at the first known sign of water intrusion. Damage begins to occur relatively fast, and the sooner we are on the job, to begin water removal and drying, the less likely subsequent damage will occur.

If the ceiling has not fallen down, or the walls are not damaged, they are saved. They may need re-painted, but that is a lot easier than replacing them.

Insulation in walls and ceilings can be dried in most cases, without removing it.

If the water intrusion is sewage, or other black water, such as from a river flood, we apply an antimicrobial to all affected surfaces and remove all contaminated carpets, padding, walls, ceilings, insulation, etc., and dry the structure.

It will be up to the property owner to replace all contaminated items. Please contact us for further information, or an estimate.